Trekking Poles: Care and Use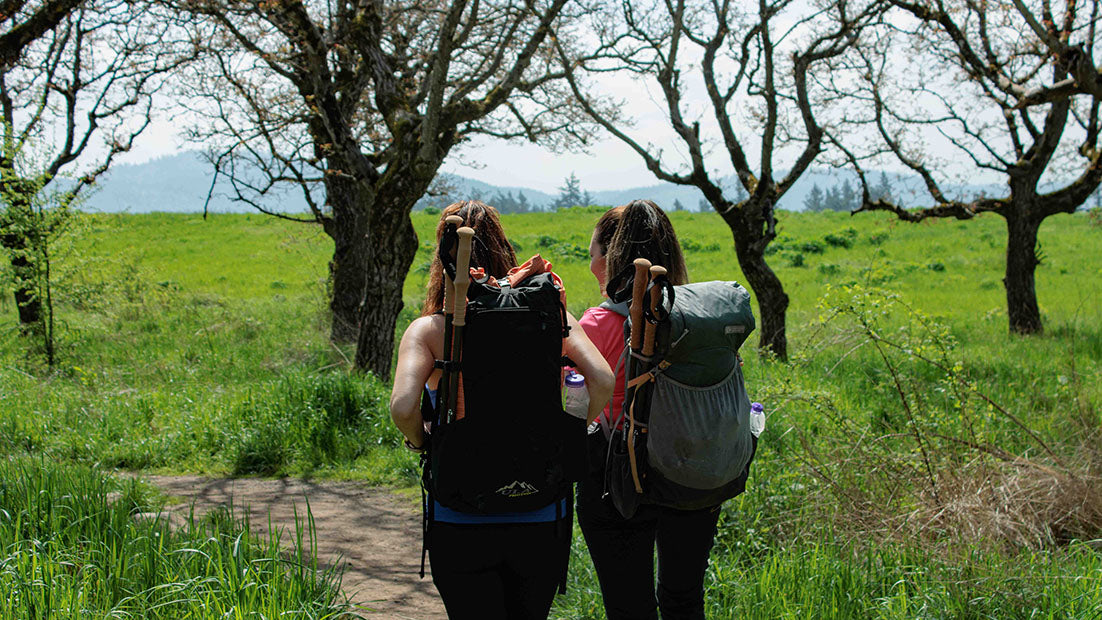 We know from experience that folks who take good care of their gear like to know how to take care of their gear. If you're one of those people, this blog is for you! Read on for tips for how to clean, store, and use your Diorite trekking poles to ensure their longevity and long term functionality. 
Cleaning:
While it's not a requirement to wash your poles, there may be circumstances where you want to. To clean, separate your poles into their three sections. Rinse off any caked on mud and debris. Gently scrub grips and straps with a cloth and an unscented mild soap, making sure to rinse off any soap residue. Oil pins and bolts to increase their longevity. Let all three sections completely dry before putting them back together or into storage. 
Storage:
Your trekking poles should be stored fully collapsed with all three sections together. We recommend storing them hanging, to ensure that weight is not resting on the poles long term - although that may not be needed depending on how organized your gear closet is. 
Use:
To ensure the longevity of your poles, make sure you are using them for their intended purpose - we know trekking pole sword fighting is fun, but it will do your poles no favors. Avoid putting horizontal pressure on the poles, as this can cause the carbon fiber to snap, or make your poles more susceptible to snapping over time. 
Adjusting:
The poles should position your arm at a 90 degree angle when in use on flat ground. Make sure to set your pole height so that all telescopic sections are equally used - this will allow your carbon fiber shafts to overlap as much as possible, creating added durability. Adjust the straps by removing the plastic stopper and widening or tightening the loop by pulling on the non stoppered side of the strap. You can see a visual of this in our Trekking Pole Quick Look at 33 seconds. 
Carbide Tip Care:
For tip longevity, use rubber tips in rocky terrain or on pavement, mud baskets in the mud, and snow baskets in the snow - all of our poles come with a pair of each, and we sell replacements on our site if yours get lost or broken. 
And that's all you need to know to get the most out of your poles! Got a repair that needs to be made? You can find our blog on trekking pole repair here. 
Should you run into any issue with your poles, don't hesitate to contact us at
contact@dioritegear.com
. You can find our full product FAQ here for any questions unrelated to care and maintenance.
---